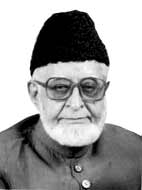 Ebrahim Sulaiman Sait
Mahboob e Millath Ebrahim Sulaiman Sait, ex MP, one of the most noted and acclaimed parliamentarians that democratic India has ever seen. He overcame the challenges of his difficult childhood to become a self-made icon of the Muslim community.

Ebrahim Sulaiman Sait was a Member of Parliament for 35 long years representing different constituencies in Kerala: Kozhikode, Manjeri, and Ponnani. Affectionately called Sait sahib by his well-wishers, he dedicated his life to saving the country from fascist forces by trying to unite all secular forces and develop a united front of Muslims and backward classes. He strove for an India where various religious entities co-exist with peace, harmony, and goodwill in a multi-religious, multi-lingual, multicultural, and multi-ethnic society.

Sait Sahib was closely known to all prime ministers of India right from Pandit Jawarharlal Nehru till Manmohan Singh, but he never exploited his fame and influence for personal gains. Despite giving good education to his children, he never bothered about finding them good posts. When our political leaders considered politics a platform for nepotism, he stood at the opposite pole. He used to refuse gifts when it was meant to win favor. "He was too honest to be a politician," analysts often said about him.
---
EARLY LIFE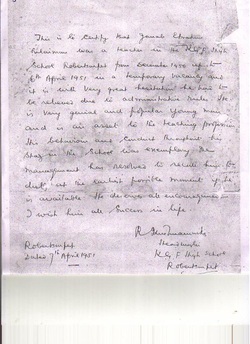 Ebrahim Sulaiman Sait was born on the 3rd of November 1922 at Bangalore, India to Mohammed Sulaiman Sait of Mysore and Zainab Bai of Tellicherry, Kerala. His father graduated from Aligarh Muslim University in 1915, a rare feat in those times. he was a scholar in English, Urdu, and Persian languages. Needless to say, he was the only educated member of the family in those days.

Ebrahim Sulaiman Sait completed his early and primary education at Mysore between 1926 and 1931. The death of his father at a young age of 47, when Sait sahib was 15 years old and studying in Vth form, and the subsequent closure of the family business in textiles placed him in much difficulty.

Sait sahib along with his mother, sister Late Halima Saleh Mohamed, and brother Abdulla Sulaiman Sait, Bangalore relocated to Tellecherry, Kerala to stay with Sait sahib's maternal uncle Tahir Mahmood Sait. Sait sahib's father was very insistent on education, and his mother strove to fulfill this wish. Sait Sahib completed his middle school education at Brennen High School and Madrassa Yusufiya (1931 and 1936.)

Sait Sahib had to relocate to Bangalore soon after, and here he completed his high school, and later with the help of a scholarship, graduated in Economics, History, and Politics from St. Josephs College, Bangalore then affiliated to Madras University. ( 1937 to 1943.) Sait sahib was desirous of studying law, but this did not happen.

Sait sahib secured his first job in Mysore in 1944, but had to resign in 1946 owing to his involvement in politics. .
He started teaching, first at KGF High School Robertsarpet (1950-51), and later at Marai Melappe Government College in Mysore. He resigned from his teaching post when the establishment prevented government servants from indulging in politics.

On 7 August 1949, Sait sahib married Mariam Bai of Mattancherry, Cochin. A property dispute related to the sait sahib's wife's ancestral property following the death of Jan Mohammed Hajee Essa Sait prompted his mother in law, Fathima Bai to invite Sait sahib to come to Cochin and look after their affairs. Owing to the pressure of his mother in law, Sait sahib settled down in Cochin and succeeded in settling the dispute amicably. In this, he established what would be his guiding principles for the rest of his life: preference for personal relationships and values over materialistic considerations. Following the settlement of the family dispute, sait sahib proceeded to his first hajj along with his mother in law, in 1954.

Sait sahib's relocation to Cochin from Bangalore and Mysore was the turning point in his life, and it is from this point onwards that he started his growth in national politics.

---